bästa bröllopsfotografer och allt om bröllop drömfotograf
Drömfotograf och bästa bröllopsfotografer , my swedish is good enough to know I had a pretty good day yesterday or my ego did. Yesterday while doing some research and planning I saw this.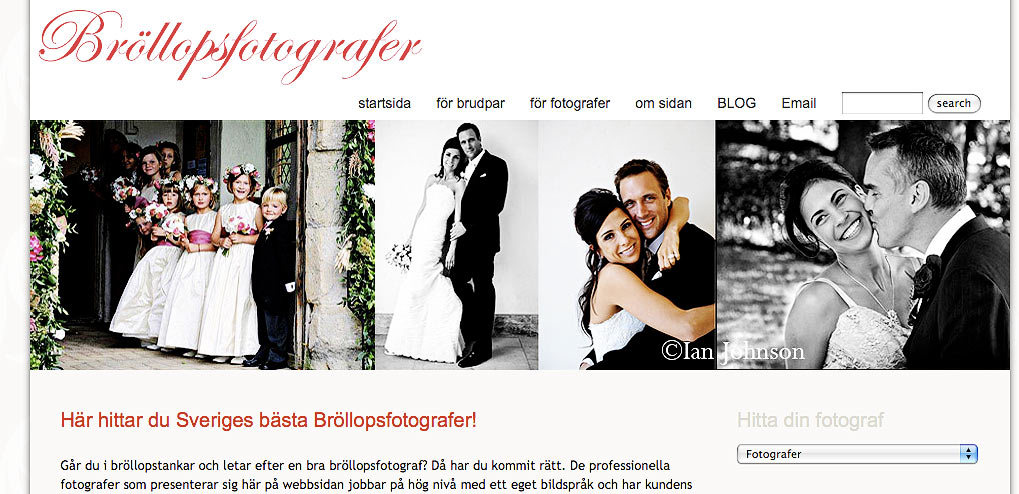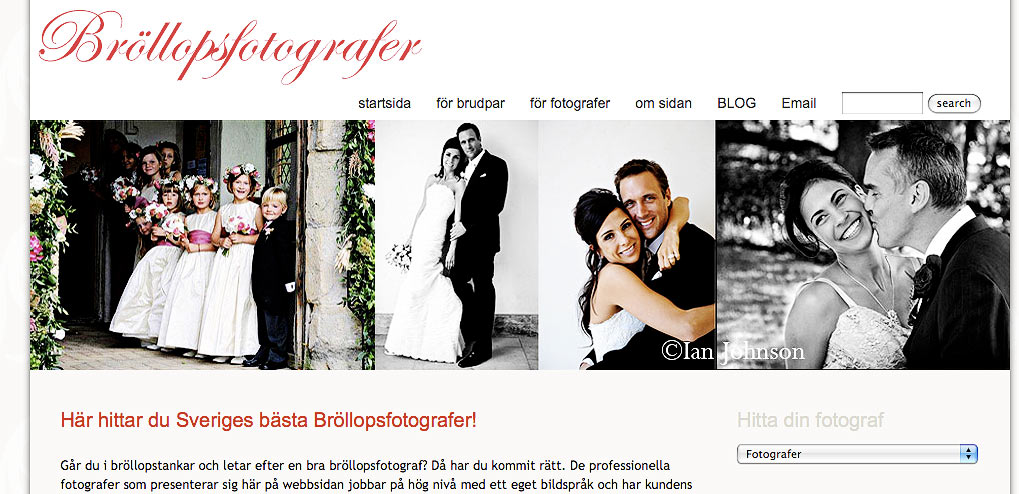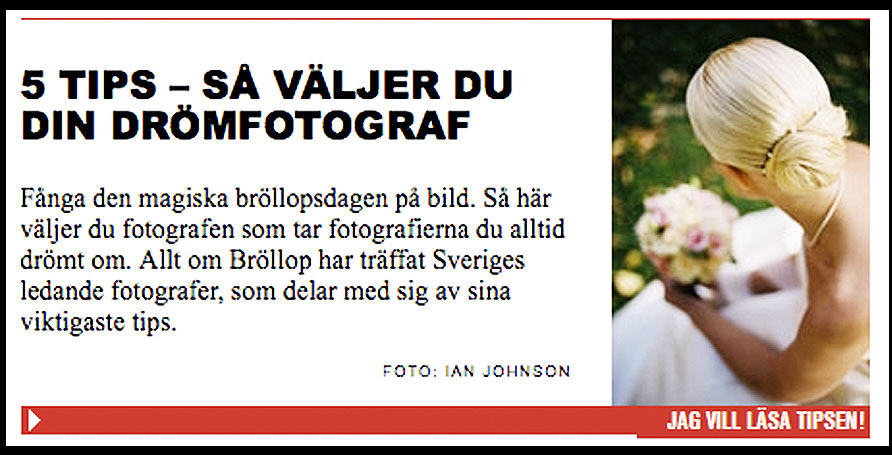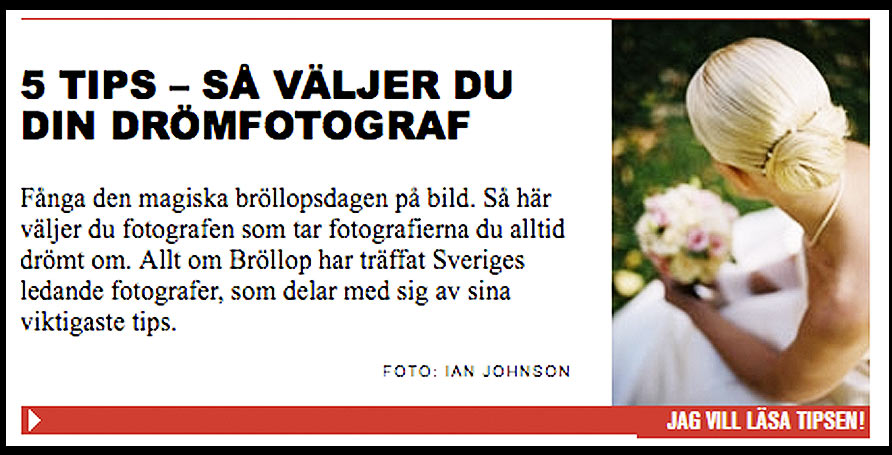 Allt om Bröllop is a stockholm based swedish wedding magazine, a great source for getting married in sweden, had done an article how to find your photographer. Bröllopsfotografer a new site for finding your wedding photographer.
Drömfotograf och BÄSTA bröllopsfotografer är min svenska tillräckligt bra för att veta jag hade en ganska bra dag igår eller mitt ego gjorde. Igår medan du gör en del forskning och planering jag såg this. Allt Om Bröllop är ett Stockholmsbaserat svenskt bröllop tidningen, en bra källa för att få gifta sig i Sverige, hade gjort en artikel hur du hittar photographer.Bröllopsfotografer en ny sajt för att hitta ditt bröllop fotograf .