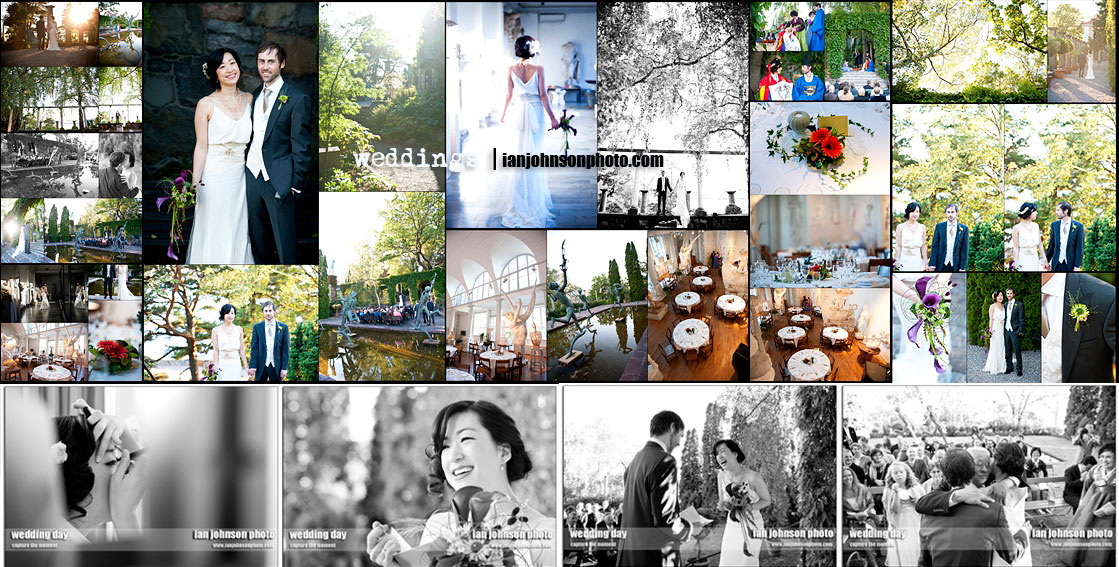 Millesgården Bröllop
Destination wedding Korean and Swedish. This wedding was in the city of Stockholm held in a museum and sculpture Garden overlooking the city. There were to be two ceremonies are a traditional ceremony and a Korean ceremony outdoors Millesgården.
The wedding venue was called Millesgården Sculpture Park Museum, Stockholm on the island of lidingo. I have photographed weddings there many times before, and each time I find somewhere new to take the wedding photos. I love these photos so much there is a classic wedding photography look to them as well as a modern wedding photography look to them as.  Combining those two elements as well as some very natural reportage style photos and colorful wedding details.
Angela is from Los Angeles, I was able to show Angela many Korean weddings that I had photographed in Los Angeles when I lived there. I have a memorable wedding that I photographed in Los Angeles at the Ebell theater on Wilshire Boulevard. I particularly remember that wedding also the bride laws from Korea the groom was from China. they also had two ceremonies. The first ceremony was conducted by a Korean priest he started the ceremony by addressing all the wedding guests in the venue hall, he said it was wonderful that the bridal couple were Korean and Chinese then he joked with everyone and said for the record that Korean food was much better than Chinese.
We also had a very talented priest at this wedding the priest not only conducted the service but also played the guitar and sang.
We were so lucky with the weather it was bright sunshine at Millesgården which made  for a spectacular setting. For a wedding photographer light is so important and where the light falls during the hours that we are doing the wedding photography.
Angela and author of books designed her own wedding dress and made to address also not only that she did her own hair make up for the wedding .