very cool inbjudningskort
Very simple , very cool , save the date bröllops inbjudningskort .  I just received mine from Jenny  so im really looking forward to this retro wedding next week .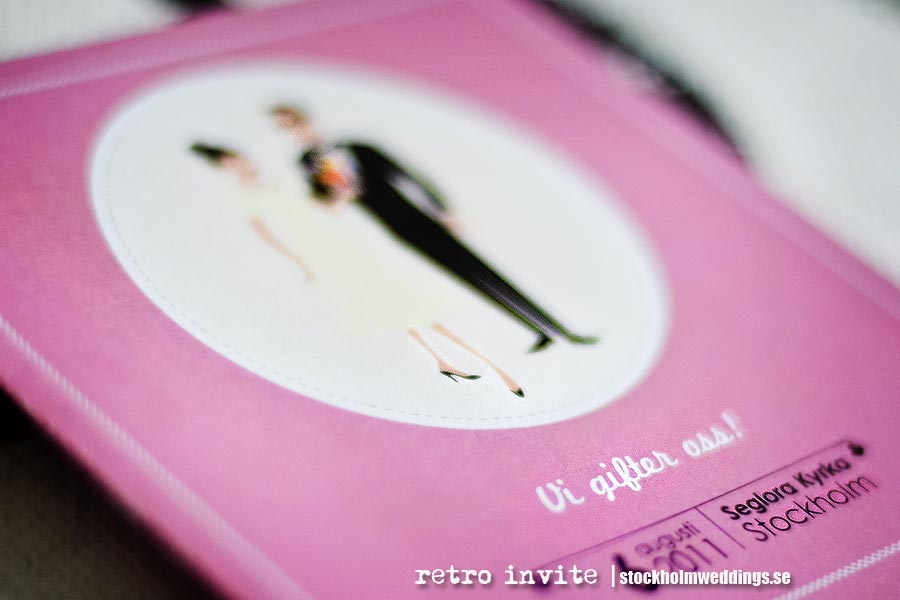 Invitations should match the orientation of your wedding. Dont forget important info such as dress requirements, location, date, time, travel arrangements to the wedding and wedding venue
Writing invitations is a little more important than you think. Think it through namely tone of your wedding .
According to etiquette , the invitations sent out six weeks before the wedding . This really is a little late  as soon as you know .  Be creative in the way people can answer .. a Facebook wedding page is now a good idea … or wedding website .
Coola inbjudningskort bröllop ska matcha orientering ditt bröllop. Glöm inte viktig information som klänning krav, plats, datum, tid, researrangemang till bröllop och bröllop plats
Skriva inbjudningar är lite viktigare än du tror. Tänk igenom det nämligen tonen i ditt bröllop.
Enligt etikett skickade inbjudan ut sex veckor före bröllopet. Detta är verkligen en lite sent så snart du vet. Var kreativ i hur folk kan svara på .. Facebook bröllop sida är nu en bra idé … eller bröllop hemsida. Bröllopsfotografier