Semla … possibly the best wedding cake ever.
Today is semla day … I wish someone one day will have a semla wedding cake , if you do I promise to come and photograph your wedding and your cake … on the condition I get a Semla.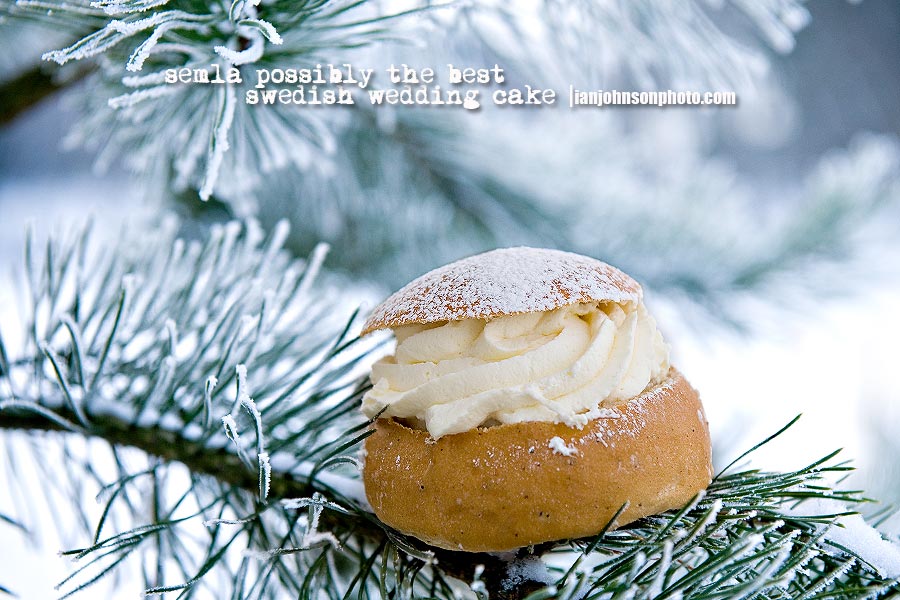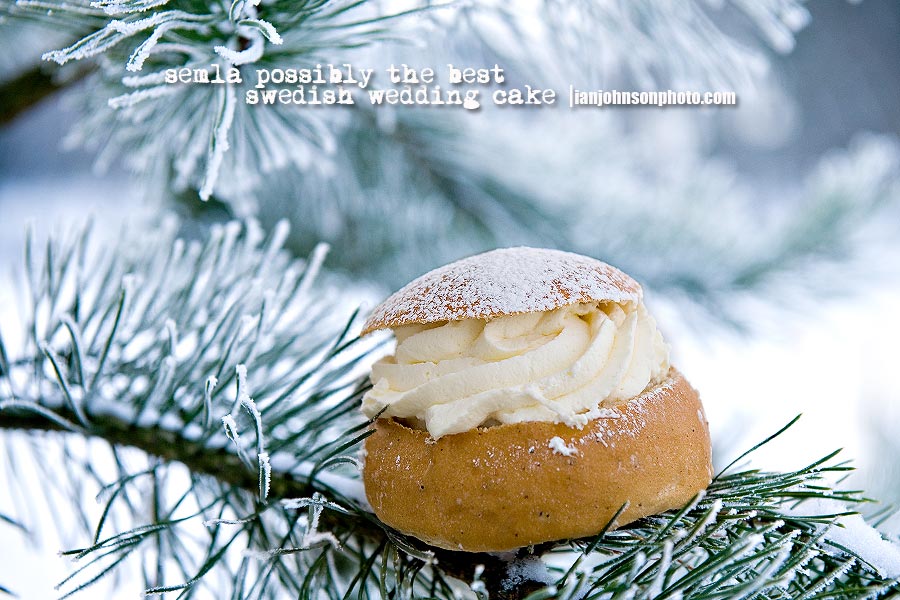 The semla was originally eaten only on Shrove Tuesday, as the last festive food before Lent, became a traditional dessert every Tuesday between Shrove Tuesday and Easter. Semlas are available in shops and bakeries every day from shortly after Christmas until Easter. Interestingly each Swede consumes on average five bakery-produced semlas each year, in addition to all those that are homemade.
Today, the semla consists of a cardamom-spiced wheat bun which has its top cut off and insides scooped out, and is then filled with a mix of the scooped-out bread crumbs, milk and almond paste, topped with whipped cream. The cut-off top serves as a lid and is dusted with powdered sugar, it is often eaten on its own, with coffee .