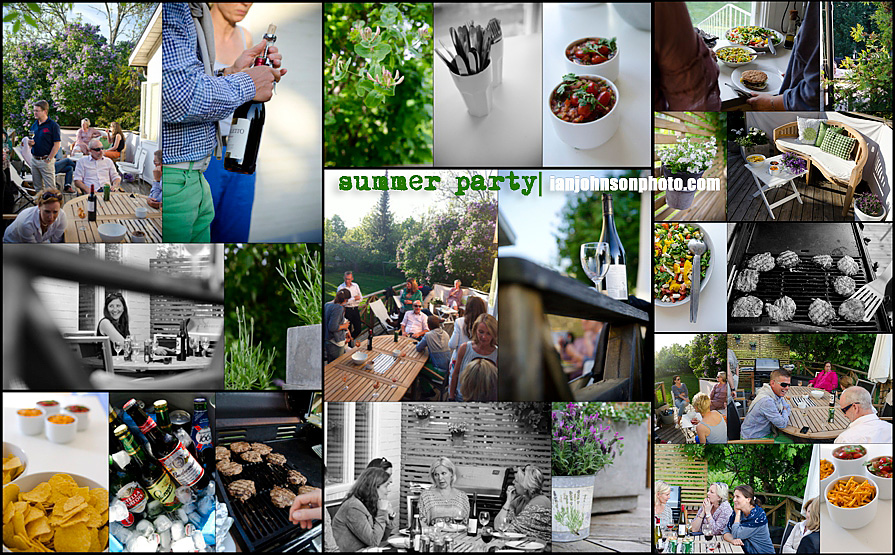 Summer Party Stockholm
Summer Party in Stockholm what a weekend nothing better for a wedding photographer finishing work and coming home to see my wife had inspired our first summer party of the year . This time of year I love , gardens are bursting into bloom , the light is beautiful  and everyone is so happy .  I could resist photographing this party event .  I think in the photo montage below it shows a nice blend of color , food and a great slice of life .
If you are planning an event , party , family get together and need a eventfotograf photographer in Stockholm or anywhere in Sweden please let me know . We can include some portraits aswell if you want.