wedding ideas Whats Hot | Wedding Day
Well its not a Whats Hot in weddings right now but will be during the summer. Wedding Day is a new TNT TV show that will premier primetime , click on the Wedding Day and go to the shows link. This morning I was warmed by a message on my Facebook page by Janelle Fiorito the show's main producer, Janelle worked on Extreme Home makeover for many years.

yey! Thank you for being such a big part of the show and for helping us do good things for good people. Your photos say it all! Capturing the moment like noone else can!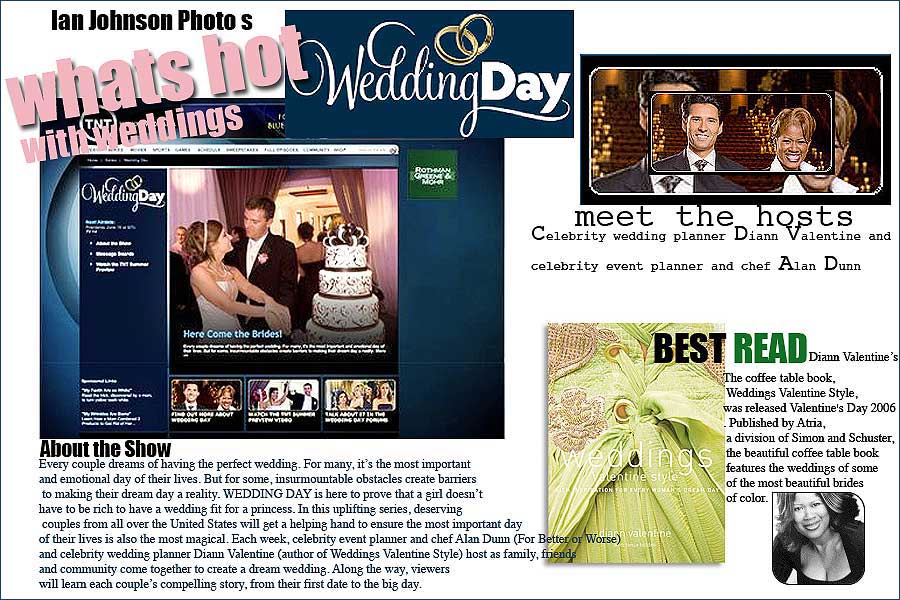 I cant show any of my photos from the TV show until the show has aired on TNT, I think that has been the toughest part of being a Wedding Day photographer