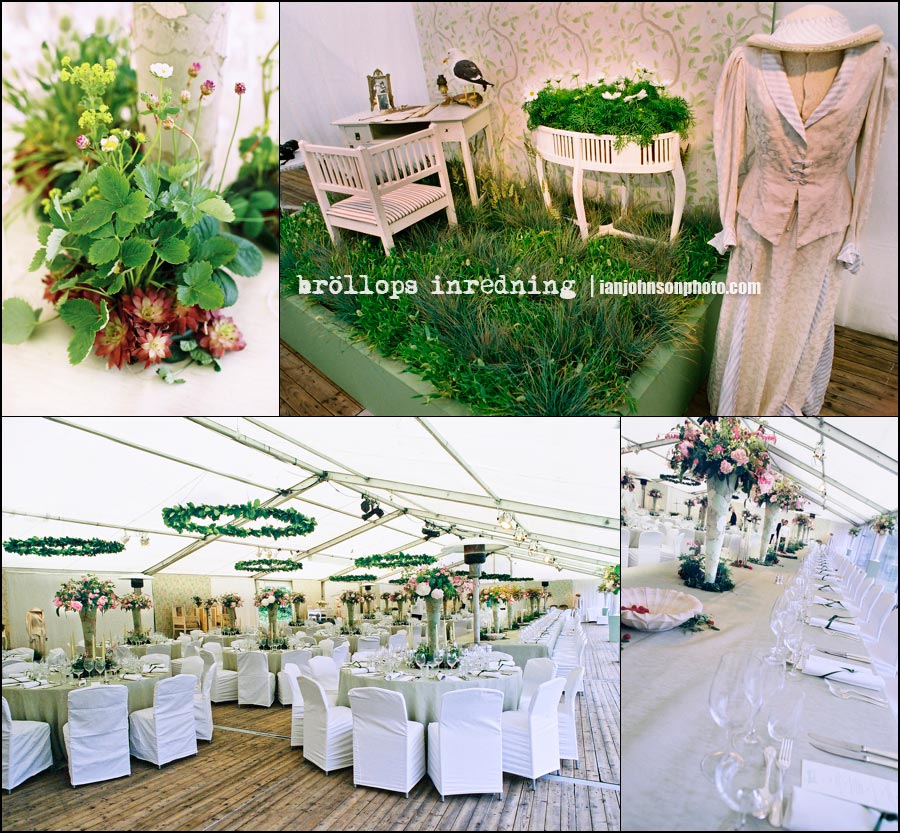 bröllops inredning more than wedding decorations wedding design
This weekend I was asked what is Bröllops inredning  , well it took me a few minutes to decide what bröllops inredning actually was  with my Swedish and English mind going .  The english translation would be wedding decorations wedding design but Im not sure that really fits the answer .  If you look at the wedding photo below  this may help you with how I tried to answer the question .
The fashion inspired wedding here was designed  by Oscar och Clothilde  s Jim Grundström and  Alexander Lundfeldt , the wedding was held at Villa Pauli in Djursholm.
I helgen blev jag frågade vad som Bröllops inredning, ja det tog mig några minuter att bestämma vad Bröllops inredning var faktiskt med min svenska och engelska sinnet går. Den engelska översättningen skulle vara bröllop dekorationer bröllop design, men Im inte säker på att verkligen passar svaret. Om man tittar på bröllopet bilden nedan Detta kan hjälpa dig med hur jag försökte svara på frågan.
Mode inspirerade bröllop här är ritad av Oscar och Clothilde s Jim Grundström och Alexander Lundfeldt var bröllopet hölls på Villa Pauli i Djursholm.
Villa Pauli   Villa Pauli  Oscar och Clothilde Oscar och Clothilde  Photographer Ian Johnson
Bröllops Fotograf Ian johnson Foto, inredningsfoto, inredningsfotograf