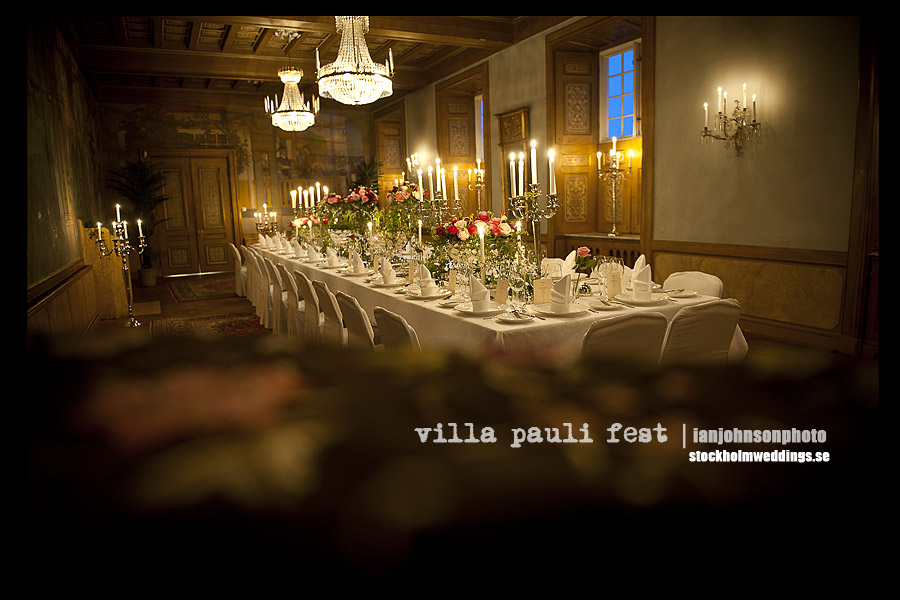 Villa Pauli and a Downton Abbey  well they seem like they would be a marriage in heaven and they were on Saturday night.  On Saturday I was lucky to be working with the very talented Mariella Gink Stockholm Wedding planner . The theme for the dinner was Downton Abbey. Downton Abbey is an English  television series which I must confess I have never ever seen one show of.
All the guests wore period clothing , which really was wonderful to see , so how many  summer weddings will we see this year , it really is a wonderful look of classic clothing,  so  from chic vintage to classic I like the idea of that.  If you want to  see Downton Abbey 1910s clothing  you want to drop back to the blog, so keep looking at the blog this week .
Mariella couldnt of chosen a better venue than Villa Pauli with its red brick period exterior and its classic  furnishings indoors.   Villa Pauli is located in Djursholm.