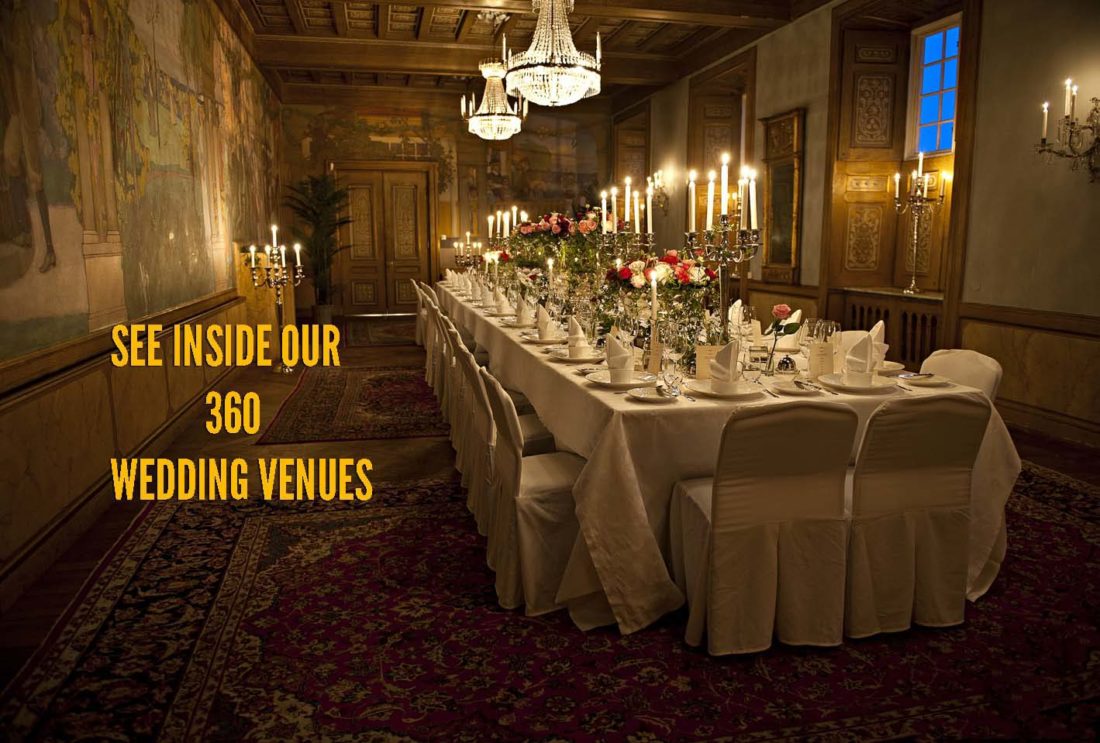 Stockholm Wedding Venues
See Inside some of Stockholm's wedding venues and a few more from around the world in 360. See how your wedding venue will look on a wedding day.
Featured here we have Studio Watz, Beatelund, Bogesunds Slott, and the new Djursholm Country Club Villa Pauli, also you can see an amazing venue on the Swedish island of Gotland.
To see all our recommended Stockholm Wedding Venues  Click on this Link Here   Venues in Stockholm
To ask me questions hit the CONTACT US  button and I will come back to you directly.